Welcome to
Sparking YOU learning academy, with me Rachael Beattie

I support people who want to find freedom from feeling lost, overwhelmed and who want to improve their relationship with ADHD, mindset & movement.
Did you know about Access to work?
Access to Work is a grant that funds practical support if you have a disability, health or mental health condition, such as ADHD.
Drop me a email [email protected]

This is a place to be YOU and re-build positive relationships with your ADHD, mindset, movement & nutrition.

Are you tired of feeling fed-up of not knowing how to support your ADHD?


Would you like to feel more positive with your ADHD?


Make changes to your mind and body?


Are you ready to love yourself a little bit more? 
 Sparking YOU coaching programme is about transforming yourself
so that you feel mentally and physically stronger.
You'll develop a positive, healthy mindset 
to help you reach your body goals
and change your life for the better.
I'll coach you my step-by-step process,
that I personally used to understand my ADHD, kick addiction
and bring calmness to my mental health.


I'm much more than colour and faff!!


The need to move for me is as important as breathing! It's a part of who I am, and I have learnt that I'm happiest when I'm moving my body – be that walking my dogs, running along the beach, playing with my kids, hosting an exercise class, or dancing in my kitchen.
I became a fitness instructor back in 2010 with no clue that in 2021 I would be a Certified Mental Health and Movement Coach, ADHD Coach & Disability Impact Coach and an ambassador for neurodivergent people across the world!
10 years and hundreds of hours of coaching later, I can put my hand on my heart and feel proud of myself and what I have achieved!
I have ADHD and Bipolar, and this has had a huge impact on both my life, and my dedication to found and develop my coaching skills into a community that is both non judgemental and hugely supportive.
Along my journey, I have battled with obesity, depression, and trauma. I've dug deep on WHY I love coaching people. It's not just about that before and after the photo; what the scales say; or what dress size you are – it's absolutely about feeling energised; staying healthy physically and mentally; and overall it's about building an amazing, supportive community!     
When I'm not working I can be found playing dress-up with my 5-year-old daughter or embarrassing and nagging my teenage boys, creating a new project or book, or sneaking in 20-minute workouts!
Love Rachael x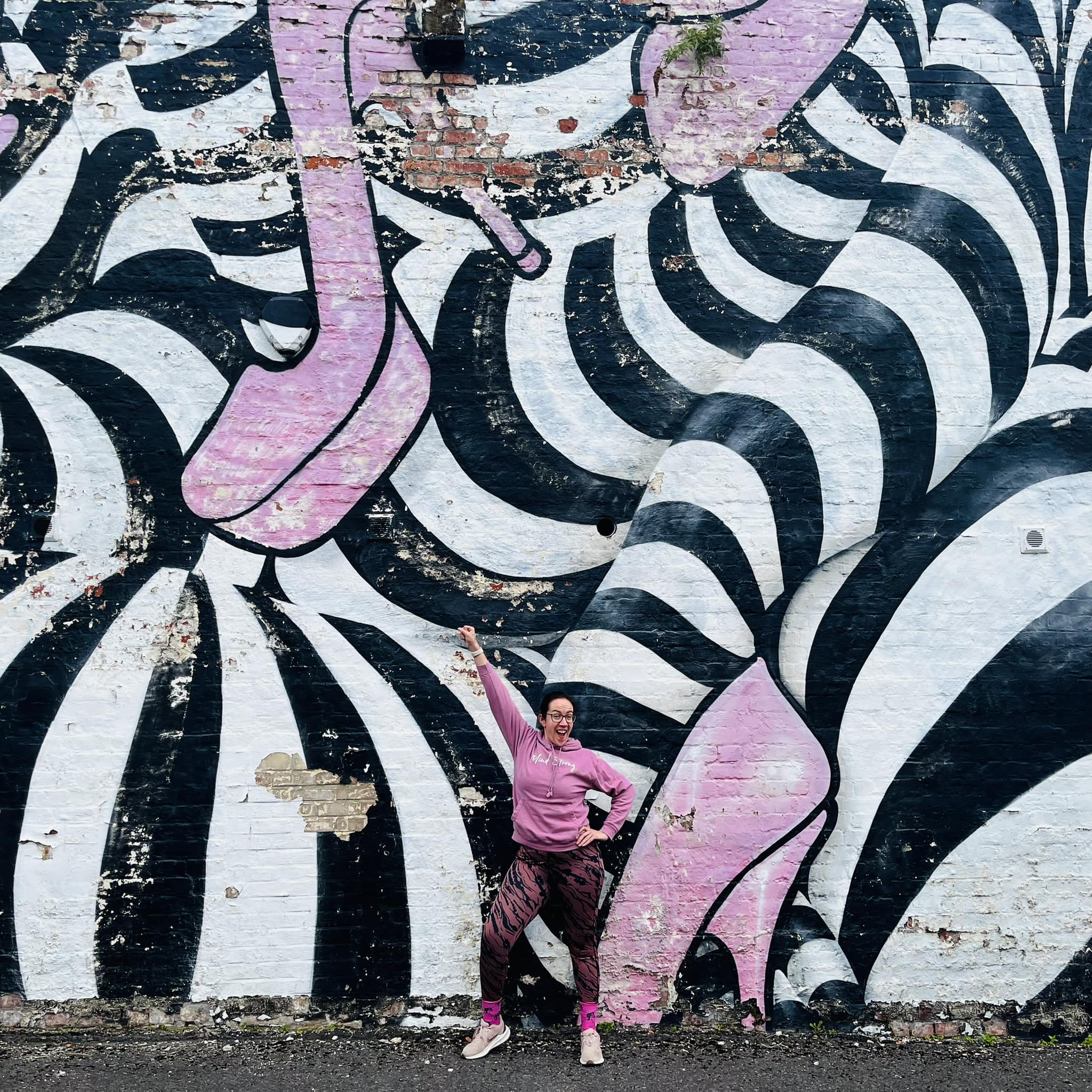 "Rachael, as she has from the moment i met her, made me feel relaxed & comfortable to be me"
- Heather